Chilling Coded Radio Messages Sent Out To North Korean Spies As The 'World Stage' Is Set For An 'Event'
Chilling Coded Radio Messages Sent Out To North Korean Spies As The 'World Stage' Is Set For An 'Event' by Stefan Stanford – All News Pipeline
While President Donald Trump told Michael Goodwin over at the NY Post on Tuesday that "we won't be going into Syria" and Department of Defense head Maddog Mattis claimed US and Russian relations won't 'spiral out of control', it's clear that the world still sits on the edge of a powderkeg ready to explode. The recent SQAlert from Hawk on Steve Quayle's

website

republished in part below videos helps to explain why – we're now watching a

pattern

, repeated over and over again throughout history: When everything fails in the financial world, they bring us to war.
In this story we'll take a look at all of the latest stories from around the world that help prove the world is nowhere near out of the woods yet with Europe teetering on the edge of civil war and destruction; North Korea threatening to nuke us while sending out a series of chilling, cryptic numeric messages to their spies around the world; President Donald Trump getting vital
information
from what appears to be a 'compromised deep state'; and the global economy imploding.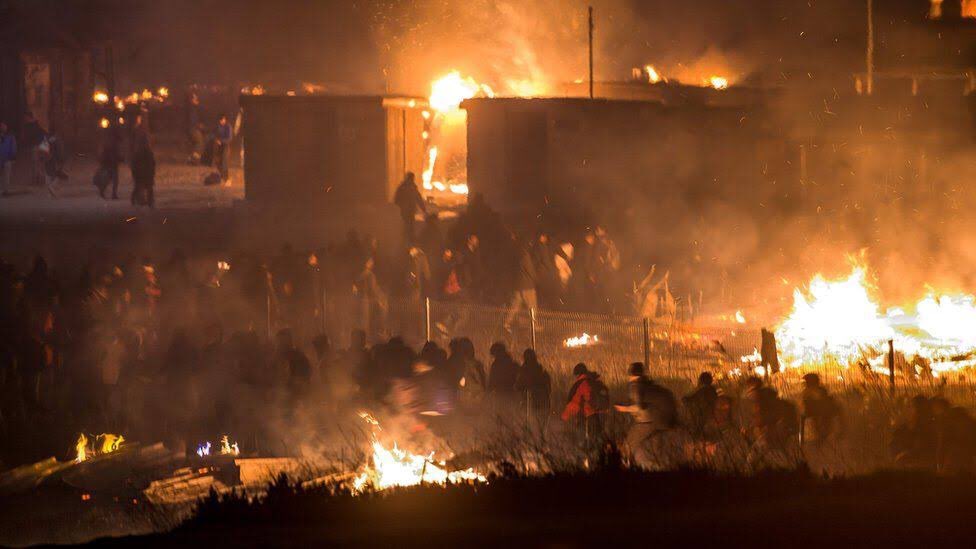 The new story from Jim Hoft over at the Gateway Pundit reports in France,
'migrants' have torched their new camp
, 34 days after torching their last one. Injuring at least 10 people, they report
"It took the 'peaceful migrants' a month to torch the

3 million

euro camp." 
Just the latest outbreak of 'peace' from those following 'the religion of peace', as
Susan Duclos reports today on ANP
, Sweden is also falling to pieces with refugees there completely out of control.
With some Swedish politicians hysterically proclaiming the answer to stopping terror is banning men in cars, we get more and more proof coming to us that the insanity we've been watching unfolding in Europe and for the past 8 years here in America may continue into the future. As this recent story from the Council of European Canadians reports, a civil war is clearly brewing in Europe.
Warning within their story that the Leftist-Liberal demographic engineering project of the European Union: violates the rights of indigenous European peoples, goes against global trends towards the territorial partition of ethnic groups, and contradicts expert research on conditions that create ethnic and political conflict, they claim the growing violence being committed by Muslims against Europeans has the full backing of cultural Marxists and global government entities.
In this new story from WND they report the South African genocide now going on, the genocide of white farmers, is simply a microcosm of what is coming to America. Accurately claiming in their story that the majority government in South Africa is fanning the flames of genocide by inciting violence against white farmers, their story argues the global government we've been watching emerging over the last several years will lead to the same thing here in our country.
"I think people need to realize that we're moving toward this global system," he warned. "The U.N. is now constantly declaring itself to be the global government. The last secretary general said the U.N. is the 'parliament of humanity.' So what's going to happen to what remains of the Christian West, under this system that they're talking about imposing on us? Well, we'll be a tiny, outnumbered minority with no ability to control our own destiny, no ability to control our own schools and our own education and our own institutions.
"I think what's happening to the Afrikaner community in South Africa is essentially a sneak preview of what will come to the remnant of the Christian West if we allow this all to continue."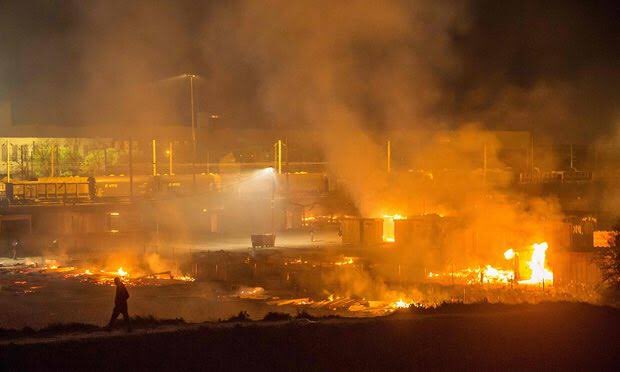 According to this March 5th of 2017 story at the Washington Times, there are very strong doubts about Donald Trump's National Security Advisor General H.R. McMaster due to his failure to call radical Islamic terrorism by its name, actually embracing the stance upon Islamic terror embraced by former president Barack Obama.
loading...
Sharing is caring!