Hoax Report Destroys MSM, U.S. Intelligence Community As Media Outlets Turn Against Each Other Over #GoldenShowerGate
Hoax Report Destroys MSM, U.S. Intelligence Community As Media Outlets Turn Against Each Other Over #GoldenShowerGate
– Remember Senate Minority Leader Chuck Schumer said the Intelligence community has "six ways to Sunday' to get back at Trump.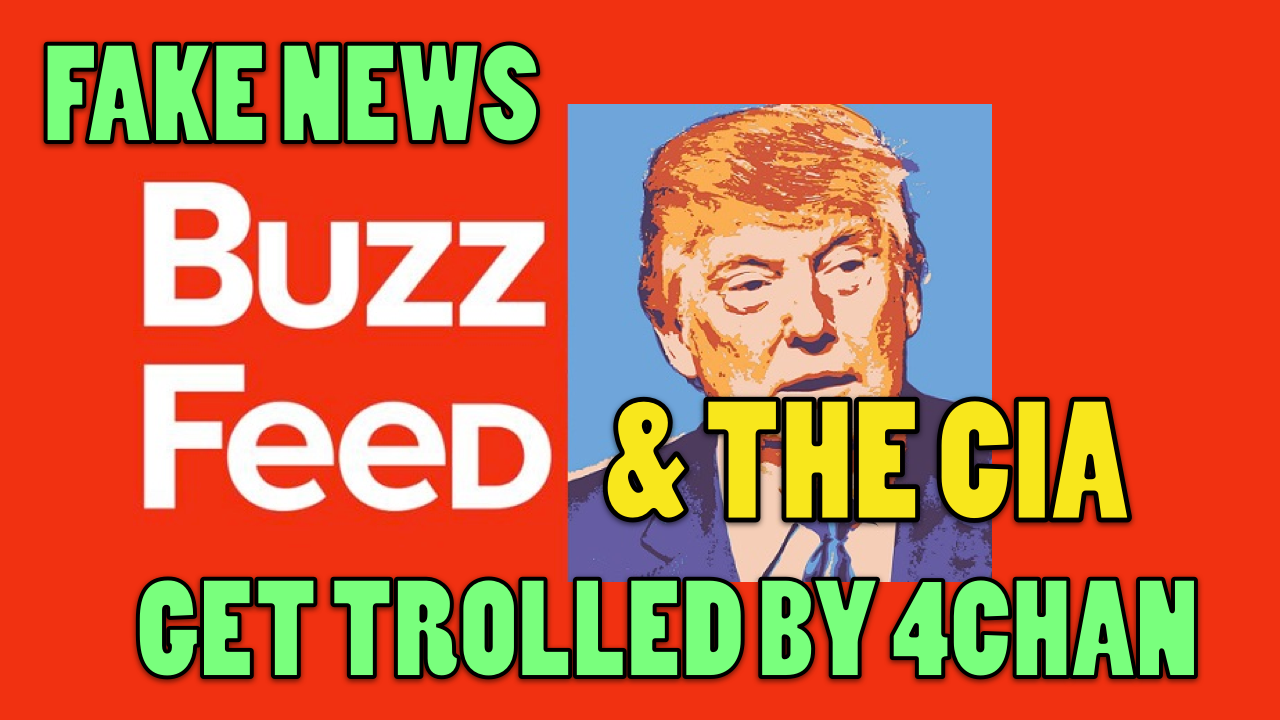 By Susan Duclos
We knew the mainstream media (MSM) was on its deathbed when they created the "fake news" meme, then had it backfire on them when the label stuck to them with each outright fake and inaccurate story they published, before they begged other website owners to stop using it altogether, but last night, the virtual last nail in the coffin was hammered in when BuzzFeed decided to publish a report that every other news outlet had refused to publish because it  couldn't be verified (even though they had it for months), which pushed all other MSM to address an issue they avoided due to no evidence.
Long story short because the "report" isn't the real story here,  is how anti-Trump news outlets have not only fallen for a hoax allegedly created by 4Chan, but how this one hoax has destroyed the MSM, conned the U.S. intelligence community, and turned MSM outlets against each other, all in one fell swoop.
BuzzFeed published an "unverified"  report in full, stating that "there is serious reason to doubt" the report, claiming that Russia had gained compromising information about President-Elect Donald Trump, which included that he paid prostitutes to urinate on a bed in Russia that Michelle and Barack Obama had slept in. The hashtag #GoldenShowerGate was born.
BuzzFeed's editor-in-chief, Ben Smith, after suffering massive criticism from not only Trump supporters but even left-leaning personalities over publishing a report that every other news outlet had passed up over the past couple of months, sent a memo to his staff in an attempt to justify publishing the "fake news," report.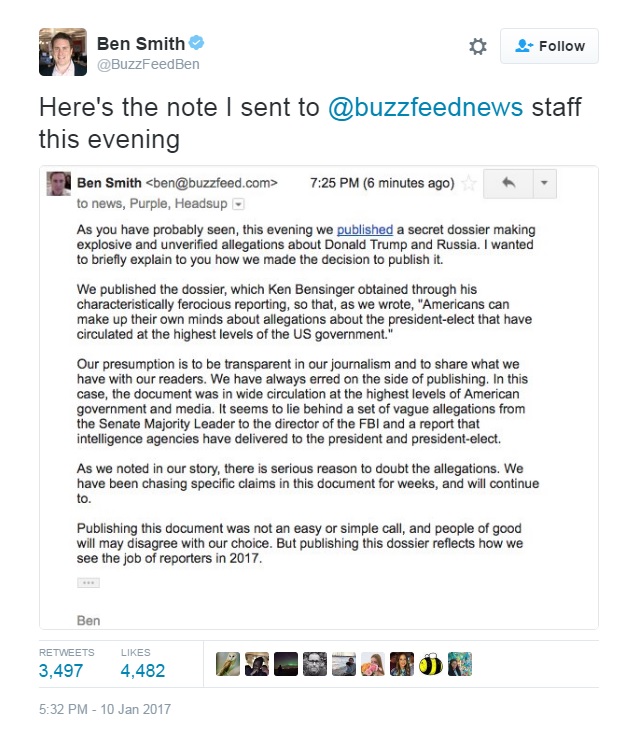 Via BuzzFeed's original report:
The document was prepared for political opponents of Trump by a person who is understood to be a former Britishintelligence agent. It is not just unconfirmed: It includes some clear errors. The report misspells the name of one company, "Alpha Group," throughout. It is Alfa Group. The report says the settlement of Barvikha, outside Moscow, is "reserved for the residences of the top leadership and their close associates." It is not reserved for anyone, and it is also populated by the very wealthy.
4CHAN CLAIMS THEY CREATED THE ENTIRE HOAX
How did the CIA manage to refer to a report that has so many large holes in it a truck can be driven through it? Zero Hedge offers the screen shots from the website 4chan, that claims it "was a hoax and fabricated by a member of the chatboard as 'fanfiction', then sent to Rick Wilson, who proceeded to send it to the CIA, which then put it in their official classified intelligence report on the election."
/pol/acks mailed fanfiction to anti-trump pundit Rick Wilson about trump making people piss on a bed obama slept in
he thought it was real and gave it to the CIA
the central intelligence agency of the united states of america put this in their official classified intelligence report on russian involvement in the election
donald trump and obama have both read this pol/acks fanfiction
the cia has concluded that the russian plans to blackmail trump with this story we made up just let that sink in what we have become.
Flashback to a  tweet from Rick Wilson, in March 2016, when this story was being pushed at the media outlets in an attempt to get someone to publish it.