$10,000 'Bounty' Offered For Names Of 'News Hoaxers PropOrNot' – 'Russian Agent' In America Sends World A Message
$10,000 'Bounty' Offered For Names Of 'News Hoaxers PropOrNot' – 'Russian Agent' In America Sends World A Message
– Are The Globalists Preparing To Go 'Full Orwellian' In Their Drive To Silence The Truth?
The new story by Greg Hunter over at the USA Watchdog tells us that according to former Ronald Reagan Assistant Secretary of the Treasury Paul Craig Roberts, the recent 'Russia propaganda' list that was being pushed by the Washington Post via a shady website called 'Prop Or Not' is the 'death knell' for the mainstream media. Telling us the ridiculous list 'essentially kills the credibility of the mainstream media and certainly the Washington Post', Roberts shares he's a former Wall Street Journal editor and if they had published something like that, "Warren Phillips would have fired every one of us. We would have been told to get out. You can't carry on this kind of assault on people. I think this is a sign of desperation."
You can hear Roberts with Hunter in the 2nd video below.
As we reported previously, All News Pipeline also received the 'Prop Or Not' badge of honor as alleged 'Russian propaganda', along with many of our favorite websites from all across the internet that took over the job of 'journalism' once the mainstream media failed the American people. And in Roberts brand new story called "Dear President Putin", 'Russian agent' Roberts speaks directly to Russian president Vladimir Putin and the American people in a manner that deserves exploring considering everything else now happening in the world. We take a look below videos at Roberts letter.
And as we learned in this new story from Mike Adams over at Natural News, a $10,000 reward has been offered by a 'truth in news citizen' for the names of PropOrNot news hoaxers behind the WashPo Russian conspiracy fabrication. More on that below.
As ANP was recently told by Steve Quayle: 'THIS ISN'T JUST A PROXY LEFTIST WAR AGAINST THE TRUTH SITES, BUT AGAINST ALL OF THOSE OF US WHO EXPOSED THE TREASON, PILLAGING AND PLUNDER OF THE INSIDERS – BUT ESPECIALLY, THE GLOBAL ELITE PEDOPHILES WHO FEAR EXPOSURE' AND THE RAMPANT RETRIBUTION THEY FEAR!
'JESUS SAID THE WHOLE WORLD LIES IN THE EVIL ONE! 1 JOHN 5:19
BRETHREN PREPARE FOR ALL OUT WAR AGAINST CHRISTIANS AND EVERYONE LISTED IN THE MIAC REPORT.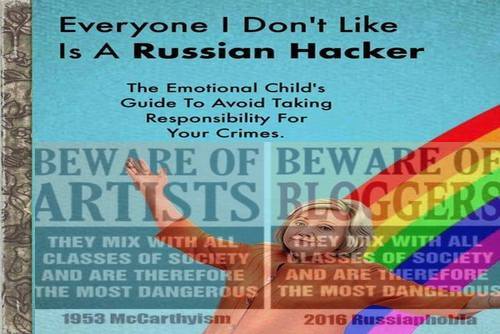 As we learned yesterday, according to Turkey's president Recep Tayyip Erdogan, the Turkish army has entered Syria to end the rule of Bashar Assad, accusing him of terrorism and causing the deaths of his people. Just hours ago, according to this story from Reuters, the Kremlin said Erdogan's statement 'came as a surprise' to them and asked Turkey for clarification. And now in this new story from Michael Snyder over at the Economic Collapse Blog Snyder asks if Erdogan's statement means "World War 3 is about to erupt in the Middle East?" How does what's now happening in the Middle East tie into 'Russian propaganda' and 'the list'? First, from Snyder:
Turkish President Recep Tayyip Erdogan has just announced that the only reason Turkish military forces have entered northern Syria is to "end the rule of the tyrant al-Assad". By publicly proclaiming that Turkey intends to use military force to overthrow the regime of Syrian President Bashar al-Assad, Erdogan has essentially declared war on the Syrian government. Of course this puts a member of NATO in direct military conflict with Russia, since Russia is working very hard to prop up the Assad regime. If all-out war breaks out between Turkey and Russia, could that be the spark that causes World War 3 to erupt in the Middle East? And once Turkey and Russia start fighting, would the United States and the rest of NATO be dragged into the conflict?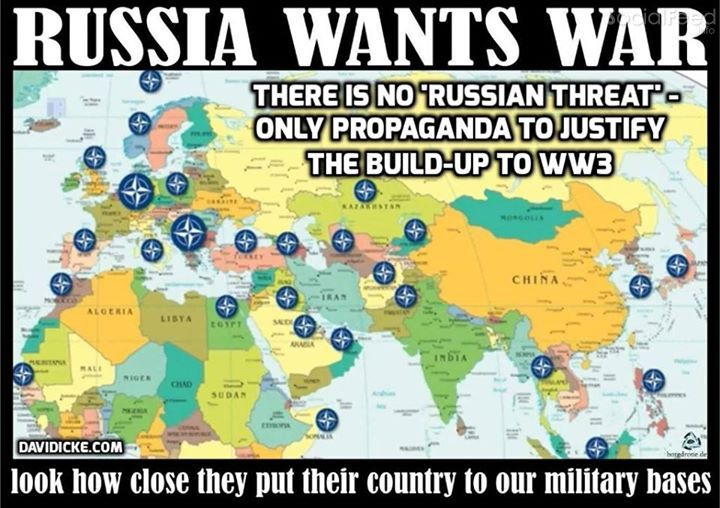 As history has taught us, back in World War 2, between 110,000 and 120,000 Japanese Americans who had American citizenship were forced to relocate and put into concentration camps after President Franklin D. Roosevelt authorized it with Executive Order 9066, issued February 19, 1942. With the globalists still pushing for war with Russia despite Donald Trump's win in the presidential election and still 50 days before he takes office, is this mad dash being made by Erdogan into Syria akin to the globalists 'panic button'? Remember, when all else fails, they bring us to war.
With a website with clear globalist ties now pushing 'the Russian boogeyman', might they go 'full Orwellian' with time running out on them and Obama still in office should WW3 begin, thus allowing Obama to enact all of the draconian executive orders he's signed, preparing for just this moment in time? If so, this list makes it obvious who 'the red list' is in the globalists eyes.
According to interviews done in this new story from US News and World Report with several website owners on 'the list' who were'called out' by propornot as Russian propaganda, none of the websites have reported suffering any damages. And while their story told us website owners remain open to possibly filing lawsuits against propornot, as we see in the screenshot comments left on propornot's twitter page and new app, the only website suffering from their disastrous report is 'propornot' itself. Nobody but trolls and fools believe them as Americans call out 'the real fake news'.