The Kremlin's real goal is to help Syrian President Bashar al-Assad retake as much as possible of the territory his forces have lost to opponents, including U.S.-backed rebels, Russian officials told Bloomberg News. Moscow's deployment of several dozen planes, as well as ships in the Black and Caspian Seas, could last a year or more, one official said. President Vladimir Putin is willing to run the risk of falling into the kind of quagmire that helped sink the Soviet Union a generation ago for the chance to roll back U.S. influence and demonstrate he can dictate terms to Washington. If the strategy is successful, Russia's largest military drive in decades outside the former Soviet Union would force the U.S. and its allies to choose between Assad, whom they oppose for his human-rights abuses, and the brutal extremists of Islamic State.
"They're going to have to recognize that Islamic State is the real threat that has been countered only by the Syrian regular army commanded by President Bashar al-Assad," said Iliyas Umakhanov, deputy speaker of Russia's upper house Federation Council, who oversees international relations at the assembly.
No Moderates
A top Russian military official said on Friday that the Kremlin sees no moderate opposition in Syria, leaving only terrorists and the pro-Assad forces Moscow is backing. "In the West, they talk about 'moderate opposition,' but we so far haven't seen any in Syria," General Andrey Kartapolov, commander of the Russian operation in Syria, told the Komsomolskaya Pravda newspaper. "Any person who takes up arms and fights the legal authorities, how moderate can he be?" Moscow's campaign is designed to initially rout the groups that have threatened Assad's control over key cities in western Syria, both radical Islamists and the so-called moderate rebels backed by the U.S. and its allies. Later there will be a broader offensive against Islamic State in the north and east of the country, say officials, speaking on condition of anonymity to discuss confidential matters.
"Everybody understands that 'terrorists' is a very vague definition which allows Russia to target all groups it needs to fight in order to achieve the main goal — strengthen Syrian army positions and help them restore control over major cities," said Fyodor Lukyanov, head of the Moscow-based Council on Foreign and Defense Policy, a research group that advises the Russian government.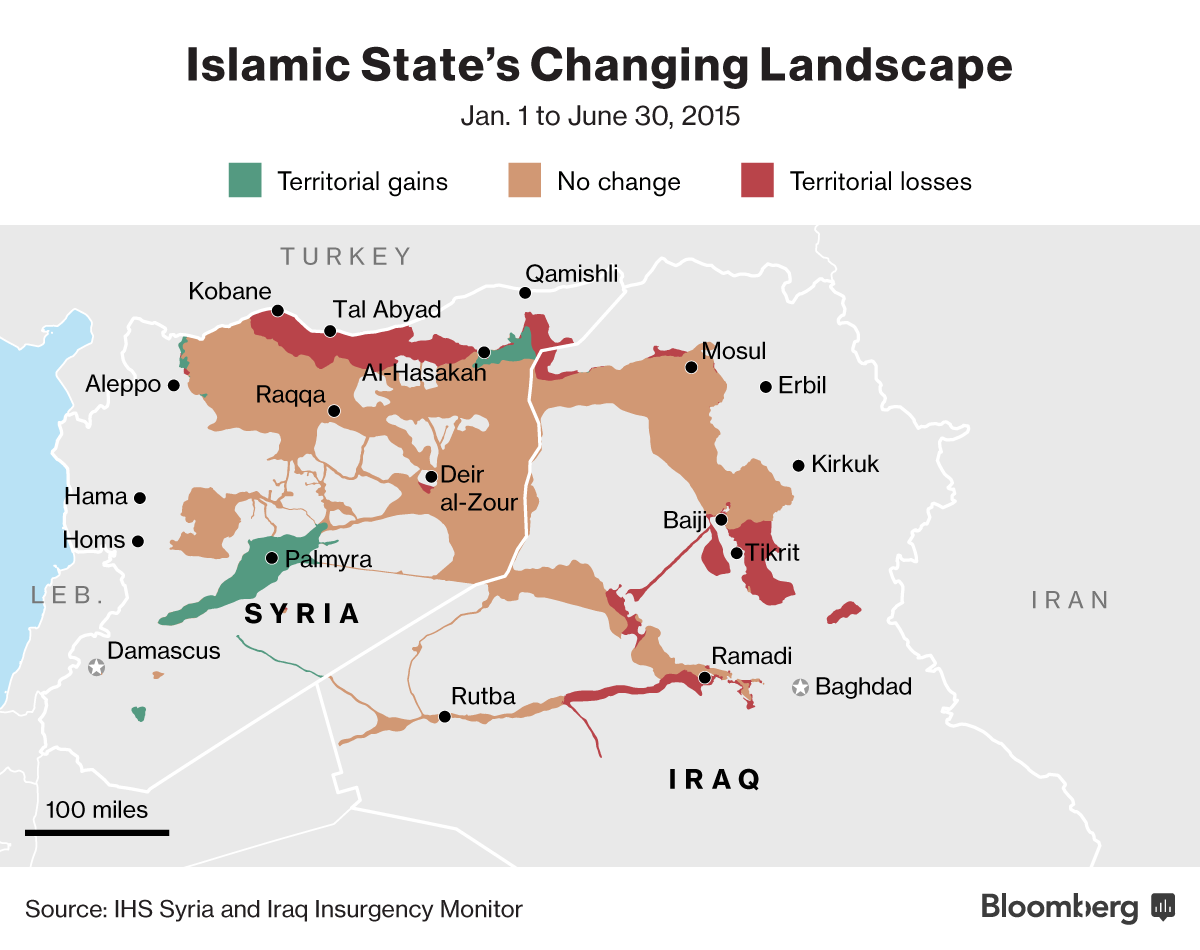 U.S. Secretary of State John Kerry warned Monday against backing the Syrian government. "Our fear has always been that Russia is only there to prop up Assad and that that will only attract more jihadists, more chaos, refugees," he said during a visit to Spain.
Chilly Climate
Russian officials say they expected a cold reception from the U.S. and its allies. Putin is using personal diplomacy — a string of private meetings with top leaders and officials from other capitals — to make his case quietly. Initial indications are that the diplomatic drive has been having some success, with several countries agreeing to military talks to reduce the risks of inadvertent conflict. Kerry said on Monday he expects to begin talks in the next few days with officials from Turkey, Russia, Saudi Arabia and Jordan on restarting efforts to negotiate a political settlement in Syria. The U.S., Russia and Saudi foreign ministers may meet in Vienna soon, Interfax reported. On the ground, the military operation is expanding, with Syrian and Iranian forces using Russian air support to advance against rebel forces with the goal of recapturing strategic territory lost around the capital Damascus and the cities of Homs and Hama, as well as retaking Aleppo, the main commercial hub and second-biggest population center. Over the weekend, Syrian government forces began a major offensive around Aleppo, the state news agency SANA reported. European officials worry that a regime victory there could trigger a big new wave of refugees. Russia's air attacks have mainly occurred in areas outside of Islamic State's control so far. The U.S. State Department declined to comment on Russia's broader aims in Syria. Earlier this month, U.S. officials said 90 percent of Russia's strikes were on other rebel groups. Russian officials say the U.S. refuses to cooperate on targeting.
Diplomatic Push
The principal risk for Russia is that Saudi Arabia, Turkey and Qatar, who support armed groups fighting Assad's forces including radical Islamists, will sharply increase their military supplies in response to the Russian intervention, said the Russian officials. "The Russians have not seen the heat of Syria yet," said Mustafa Alani, the Dubai-based director of National Security and Terrorism Studies at the Gulf Research Center. "The regional powers can give the Russians limited time to see if their intervention can lead to a political settlement — if not, there is going to be a proxy war." Putin's diplomatic push started shortly after the bombing, with talks with top officials from Saudi Arabia and the United Arab Emirates. While Saudi Arabia has reservations about the Russian military action, the kingdom is trying to work politically with the Russians to "guarantee the unity of Syria and reach a peaceful settlement in the country even if it comes at the hands of the Russians," said Anwar Eshki, a retired Saudi general who heads the Middle East Center for Strategic and Legal Studies in Jeddah. Putin believes that Assad, whose forces currently control a quarter of Syrian territory with 60 percent of the population, must be reinforced to ensure that Russia can exert a dominant role in negotiations on a political settlement in Syria, according to people who attended a private meeting with the Russian leader early this month. "Even if there isn't a radical improvement in the regime's military fortunes, which is unlikely, at the very least the aim is to consolidate its military and territorial positions to remove the question of Assad's departure as a precondition for a political settlement," said Mikhail Barabanov, a senior researcher at the Moscow-based Center for Analysis of Strategies and Technologies, which advises the Defense Ministry.