US Congresswoman: Military Have Had It With This Administration – US Army's Top General Blames Obama And Clinton For Rise Of ISIS – It's Time To Put The Fear Of God In ISIS's Desert
by Stefan Stanford, All News Pipeline "Let them know they are our brothers and our sisters and that we stand united together as one. We thank you Father for bringing healing to our nation. In Jesus name. Amen."
Please email any photos, videos or story tips to tips@allnewspipeline.com
If Americans want to get a good feeling about how the US Military and US Veterans feel about current events in this day we're now living in, all we need to do is listen to Tennessee Congresswoman Marsha Blackburn in the new interview below with Tomi Lahren from the One America News Network. Lahren recently went viral on video for slamming Obama's 'be friendly to jihadi's' mentality. This new video is just as scathing.
Soon after returning from a visit to Clarksville, Tennessee near Fort Campbell after the recent acts of terrorism in Chattanooga, Congresswoman Blackburn tells us that the men and women she spoke with 'have about had it with this administration'. Blackburn shares with us that they are sick and tired of the lack of respect being showed to the military, the lack of respect showed to family members, and the total and utter lack of leadership from anyone at all at the top after these terrorist actions. In fact, according to this new story from WND, the Army's top Officer, Army Chief Of Staff General Ray Odierno, is now blaming the policies of Barack Obama and Hillary Clinton for the creation and rise of ISIS.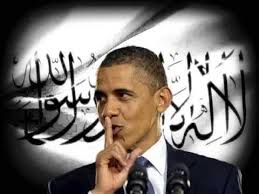 Both Lahren and Blackburn give this administration a well deserved shellacking for refusing to allow the men and women serving this nation to protect themselves against religious radicals who have decided to carry out acts of terror upon them while telling the world that it's 'time to put the fear of God in ISIS's desert'.
Congresswoman Blackburn compares the Obama administration to 'a child… you try and try and try to get them to do the right thing and when they finally do, you wonder why they wouldn't have done this from the start' in sharing of Obama's refusal to lower the flag to half-staff after the terrorists actions.
Blackburn tells us that her constitutuents in Tennessee feel a tremendous amount of frustration and have become very tired of the conduct that Mr. Obama is exercising in his relationships with the men and women of the US Military nationwide in his role of 'commander in chief.'
Lahren corrects Congresswoman Blackburn, telling her that it's not just the people of Tennessee who are feeling frustrated with Obama but EVERY AMERICAN across the country who is concerned about the safety and well being of our US Military members… sadly, by the behavior of this administration, we now can clearly see that just about no one in Washington DC gives a damn about active duty military nor US Veterans much less every day American citizens.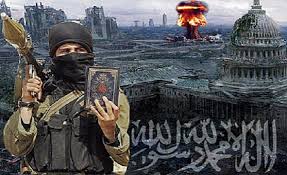 We also take a look in the additional videos below showing more US citizens stepping up across the country to make sure that 'soft targets' such as military recruiting centers (gun-free zones) are armed to the teeth so that the next time a terrorist decides to take a shot at Americans, they'll be the first ones to taste blood.
We thank these brave Americans for doing what our govt should be doing. We thank the men and women in US law enforcement and US Military across the country and the world for doing your very best to ensure that America stays a free country for a very long time. As one Chattanoogan tells us in the video below, now is the time to come together and stand strong. Since DC refuses to, Americans will – all across the country.