Jade Helm and the Stalinist Methods Begin Used to Enslave America
by Dave Hodges, The Common Sense Show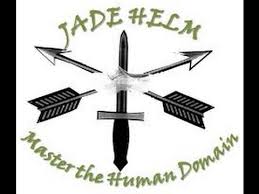 Every successful revolution follows three stages: (1) Winning the hearts and minds of the people; (2) Resisting illegitmate authority through civil disobedience; and, (3) All out war.
America is being dragged into stage three by the occupation forces that have hijacked our government. Jade Helm is the manifestation of dragging America into a stage three confrontation before the people have had a chance to build a coalition through successfully completing the first two stages. This is the strategy that Stalin employed as he enslaved an entire nation and history is indeed repeating itself.
Economic Collapse As a First Mover
The resulting instability of our economy will provide the pretext to institute a series of false flag attacks which will provide the federal government with a preemptive opportunity to impose one of the most draconian forms of martial law that the world has ever seen. There is a chance that the American people will shed their shackles and finally rise up and that is exactly what the globalists desire.
If the globalists can draw us into an armed conflict over the coming Jade Helm occupation and crush the opposition, they can end all pretenses and their full blown tyranny will be fully exposed for all to see and experience firsthand.
 The Three Stages of a Revolution
Many believe that the revolution has already begun and I would agree with them to some extent. However, there are three distinct stages of revolution and we are moving down the path to civil war at a frightening pace. You may not realize this fact, but the bankers who have hijacked your government certainly do! When DHS purchases 2.2 billion rounds of ammunition and 2700 armored vehicles, it is clear that they are preparing to kill millions of uncooperative Americans. When you realize that every federal agency including the National Weather Service has acquired millions of rounds of ammunition, what does that tell you?
What do you think this is about?
Or this?
And this?
They are ready, are you?
To the sheep, they believe everything is as it has always been. To most Americans, they know something is terribly wrong, they just don't know what exactly is wrong because Anderson Cooper, Wolf Blitzer and Fox and Friends are not telling them.
Stage One of the Revolution
The first stage of a revolution, is a war of ideas and a campaign for the truth.
Where I see the enemy at the gate, most of my friends and neighbors are sleeping through the unfolding attack. We are in a war of words and if we fail to use our words to awaken all of humanity, we are hopelessly lost and the globalists will carve us up for dinner. There is indeed strength in numbers and if we are unable to wake up our fellow countrymen, we will negate the only true tactical advantage that the people enjoy, which is ideological solidarity from a numerically superior force.
It should now make sense to you as to why 98% of the media is controlled by globalist controlled business interests consisting of five mega corporations, who in turn are controlled one way or another, by the members of the Federal Reserve. In order to win this fight, we need more people speaking out, making videos and calling MSM talk shows. We especially need to reach the police and the military in order to remind them of their constitutional duty to protect the people against a tyrannical government, but this is not what we are seeing.
Our counter to the control of the MSM, is to exclusively support the alternative media. If Obama's globalist friends are successful in taking down the alternative media, then it will become necessary to enact a type of Committees of Correspondence apparatus similar to what our Founding Fathers did in the pre-Revolutionary War period in our history. On the ground communication is timeless, effective and very difficult for a totalitarian government to negate.
THE PEOPLE CANNOT WIN A REVOLUTION BECAUSE THE RESISTANCE HAS NOT CONVINCED THE MASSES AS TO THE THREAT WE ARE LIVING UNDER. THIS IS STRAIGHT OUT OF THE JOSEPH STALIN PLAYBOOK OF PREVENTING THE OPPOSITION FROM BUILDING AN OPPOSING IDEOLOGICAL BASE WHICH IS A PREREQUISITE TO ANY SUCCESSFUL REVOLUTION. IT MAY BE TOO LATE TO DO SO!
Stage Two of the Revolution
Stage two of a revolution consists of civil disobedience or nonviolent resistance. America has gone from a Republic to a police state in less than a generation. The evidence for this transformation is as follows:
1. The passage of the John Warner Defense bill removed all the firewalls between the people and subjugation by federally controlled troops. A scant few spoke out and nobody resisted.
2. The passage of the NDAA, eliminated all due process as it permitted the administration to arrest and indefinitely detain any American without due process. This is what makes the Jade Helm political "Red List" extractions legal and subsequent population relocation legal. A scant few spoke out and nobody resisted